"We grow medicine"
Medicinal Cannabis Horticulture.
Led by passion,
directed by science
Bioarc is a medicinal cannabis company focused on cultivar development for improved agronomics and therapeutic qualities.
We bring together a team with global ambitions, rich with expertise in Plant Breeding, Horticulture, Pharmacy, Healthcare, Production, Distribution and Education.
Our objective is to bring the best possible outcomes from sowing seed to providing for patients.
Improved Cannabis cultivars for better patient outcomes
Patients deserve access to the most effective therapeutic Cannabis cultivars and products.
We are changing the game through genetic rediscovery and innovation.
It starts with the basic building blocks of 'landrace' genetics, and the world's most experienced medicinal Cannabis breeders.
Time to push the reset button on medicinal Cannabis
Bioarc has access to one of the world's most important legal collections of heritage medicinal Cannabis seeds with over 1,000 accessions.
The collection, established in the 1980s under licence, contains a wide range of unique and agronomically valuable medicinal Cannabis varieties.
It predates present-day polyhybrids and contains seminal varieties that have been overlooked in the modern world of commercial cannabis production.
Breeding for a better industry
The cannabis industry largely grows varieties that exist in the public domain (with no unique IP) and are incestuously hybridised.
Many suffer from persistent diseases resulting from repeated cloning of compromised mother stock.
Bioarc will utilise its seed collection to breed unique IP-protected cultivars with a range of commercially favourable traits, made available to selected growers under licence.
Together with our GMP-certified manufacturing partners we are developing a suite of OTC and prescription whole plant therapeutic products that will provide high bioavailability coupled with accurate dosing.
New Zealand
Indoor, greenhouse and outdoor medicinal cannabis production
California, USA
Improved cultivars, licensing and cultivation consulting
Arizona, USA
Broadacre CBD cultivation and processing
Kuala Lumpur, Malaysia
Education and Development
Whole plant therapeutics delivered as nature intended.
Director of Research
Rob has devoted his entire professional career and much of his personal life to studying cannabis agriculture and human – cannabis relationships. He is the author of "The Botany and Ecology of Cannabis" (1977) and "Marijuana Botany" (1981), and co-author of "Hemp Pests and Diseases" (2000) and "Cannabis: Evolution and ethnobotany" (2013). He has written numerous peer-reviewed articles as well as participating in international conferences with his work widely known and recognized by a popular audience as well as academic peers. Rob worked with HortaPharm BV in the Netherlands specialising in industrial and medicinal cannabis breeding, and he continues to serve as a Projects Manager for the International Hemp Association. He presently heads BioAgronomics Group an international cannabis consultancy specialising in smoothing the transition into a wholly legal and normalized cannabis market. Rob leads research for Bioarc beginning with unlocking the genetic potential of the diverse Seed Bank.
Director of Breeding and Cultivation
Mojave settled in the Netherlands in the early 1990s and became involved in the country's newly emerging cannabis industry through breeding cannabis for specific therapeutic properties. He developed the award-winning variety 'S.A.G.E.' which served as a springboard for creating many notable cultivars including 'Zeta'. As laws began to relax in the US, Mojave moved back to California and began work as a cannabis cultivation consultant designing custom hydro-organic facilities; and continues to breed new critically acclaimed cultivars that present specific therapeutic attributes without compromising agronomic viability. He currently serves as an advisory board member for the National Institute of Health Cannabis Study based in Los Angeles, and is a founding member of the international consulting company BioAgronomics Group. As our Director of Breeding and Cultivation, Mojave's vision of the future combined with his valuable experience offers Bioarc unique perspectives for evolving within the medical cannabis business sector.
Founder and Executive Chairman
Michael is the Chairman of Bioarc and has been involved since its inception. He has led the corporate structuring of the company and the development of our strategic vision. Michael has been involved in the creation of new enterprises, both in the private and public sectors, for over 25 years. Trained as a chartered accountant, he was a founding Director and Chairman of Sonic Healthcare Ltd, now an ASX-listed top 50 company. After leaving Sonic he started Foundation Healthcare, growing it to over 800 healthcare professionals before it was acquired by Sonic. Michael is also Chairman of Jayex Healthcare Ltd an ASX-listed health technology company with operations in the United Kingdom, Australia and New Zealand.
Chief Executive Officer
Mark has more than 30 years international experience in the advertising, branding, media and marketing world. He has a rich history of bringing together diverse teams and uniting them to deliver results. He has advised and worked with major brands and platforms such as BMW, Petronas, Moet Hennessy, IKEA, English Premier League, MotoGP and Formula One to name but a few. Through this experience Mark has developed knowledge and understanding of IP and license agreements in addition to an acute and assured awareness of brand development, marketing, distribution and sales. Healthcare projects include retail pharmacy and most recently with Jayex Healthcare Limited, working extensively on a Digital Pharmacy Project and a range of Patient Engagement Tools. He is based in Kuala Lumpur.
Executive Director - New Zealand
Jeremy is a vastly experienced General Manager of multi-national pharmaceutical and health science organisations with high brand awareness.
Responsibilities with different companies have included reporting to head offices in the US and Australia; and Running businesses with US$58M revenues and employing 240 staff.
As a business consultant Jeremy has been instrumental in establishing enduring partnerships with health analytic companies in the Asia-Pacific region, USA and Germany
Non-Executive Director Bioarc Asia
Jay's a U.K.-qualified, Registered Pharmacist with over 25 years' experience within the Healthcare and Bio Industries. Starting his career leading local and regional subsidiaries of established MNCs such as B.Braun and Covidien, Jay went on to help Malaysia's efforts to build the Healthcare Bio Industry as Senior Vice President, Healthcare at Malaysian Bioeconomy Corporation.
Jay consults internationally in both the Government and Private Sectors on a broad-based area including Healthcare Bio Industry; Vaccines; Medical Technology; Industry Hub Development and Site Selection. He has sat on various Technical Advisory Committees providing Subject Matter Expertise to various Malaysian Government Ministries and Agencies as well as contributing as a Member of the Board of Studies for two leading Malaysian Research Universities.
He was a Steering Committee Member for National Key Economic Area (NKEA) Healthcare and was a Cleared Government Advisor for the Trans-Pacific Partnership Agreement (TPPA). On the onset of Covid-19 pandemic, Jay was appointed a member of the National Experts Group Technology Development (EGTD) for Vaccines.
His involvement in Bioarc stems from the emerging clinical evidence supporting the use of medicinal cannabis in the management and treatment of various diseases and medical conditions.
Non-Executive Director
Michael has extensive experience in broad based financial services for the past 30 years with hands on knowledge in both consumer and commercial segments.
He is the founder and Managing Director at AMG Corporate Pty Ltd, a holder of an Australian Credit Licence with responsibility for marketing and distribution programs, client management and corporate relationships.
Prior to establishing AMG Corporate in 1995, he worked in strategic business development and marketing at several companies, both in the private and public sectors.
Michael is also a non-executive director of Jayex Healthcare Ltd an ASX listed health technology company with operations in the UK, Australia and New Zealand.
Non-Executive Director
Brian is very broadly experienced across the pharmaceutical and healthcare sector in Australia. His involvement with the sector commenced in finance roles that lead into commercial analysis, marketing and sales.
From this broad commercial experience in the manufacturing end of the supply chain, he moved into the wholesaling segment with various business development roles in retail and hospital pharmacy.
His roles broadened into commercial and business development, including as general manager for a corporate pharmacy business.
Brian is also a non-executive director of Jayex Healthcare Ltd an ASX listed health technology company with operations in the UK, Australia and New Zealand.
News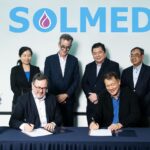 Solution Group Berhad Creates New Joint Venture to Realise Ambitions in the Medicinal Cannabis Space
(11/1/2022)
-
KUALA LUMPUR, 1 November 2022 – Solution Group Berhad ("SGB") has finalised formation of a new subsidiary, Solution Medicinals Sdn. Bhd. ("SOLMED"). The initiative is a joint venture with Bioarc Asia Sdn. Bhd., a 100% Australian owned company by Bioarc Limited ("Bioarc"), a medicinal cannabis company. SOLMED has been created to realise SGB ambitions in… Continue reading

Solution Group Berhad Creates New Joint Venture to Realise Ambitions in the Medicinal Cannabis Space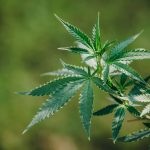 Sante Laboratories and Bioarc join forces to to accelerate product development in Australia | Cannabiz
(5/25/2021)
-
Medicinal cannabis horticultural company Bioarc is joining forces with speciality drug development and manufacturing firm Sante Laboratories to develop a portfolio of highly bioavailable whole plant therapeutic products. https://www.cannabiz.com.au
Want to know more?
Get in touch with us at info@bioarc.com.au
Bioarc Ltd. A.C.N. 634 906 488
Level 4, 100 Albert Road, South Melbourne 3205, Victoria, Australia
Bioarc Asia Sdn. Bhd. (1384243-M)
Suite 11.06, 11th Floor, No. 566 Jalan Ipoh 5120 Kuala Lumpur, Malaysia